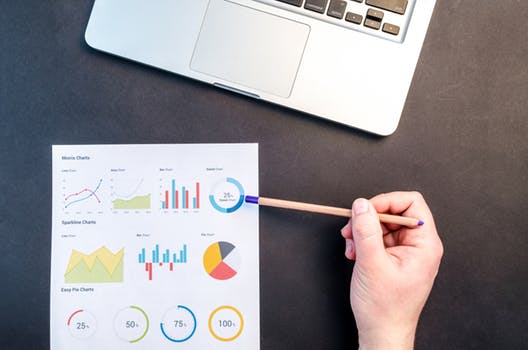 Center for Childhood Resilience (CCR) partners with schools, school districts, out-of-school programs and other child-serving organizations to leverage collaborative approaches to all projects and partnerships. CCR works intentionally with partner organizations to understand their specific needs and goals to develop a partnership project plan that includes input and expertise from all parties to ensure that plans are positioned for success. Following are a sampling of our projects.
_______
CCR is collaborating with the Girl Scouts of Greater Chicago and Northwest Indiana (GSGCNWI) to develop, deliver and evaluate the outcomes of an evidence-informed after-school curriculum and to incorporate a trauma lens into their work with children. Using participatory action research, this academic-community partnership aims to examine the acceptability, implementation, and initial utility of a social and emotional learning (SEL) curriculum for at-risk youth from urban, low-income and ethnic minority communities.
READ MORE...
Assessing the Impact of Trauma-Informed Training and Coaching for Pre-Professional and Early Career Educators
Investigators from Lurie Children's Hospital Center for Childhood Resilience are working with Golden Apple leaders to develop a trauma-informed framework aligned to the Golden Apple Scholars program model. The framework will emphasize the need for trauma informed classroom practices and schools to actively promote a sense of safety for students, actively promote positive relationships and connectedness for students and staff, and actively incorporate support for the development of emotion regulation in the context of exposure to trauma. The program will include both pre-professional training for students that are poised to enter their first year of teaching, and ongoing coaching via the educators that serve as mentors for new teachers in their first and second years of teaching on how to infuse trauma-informed practices into their mentoring.
READ MORE...
Structured Psychotherapy for Adolescent Responding to Chronic Stress (SPARCS)
The Center for Childhood Resilience has partnered with the Chicago Public Schools for a study to determine the feasibility, acceptability, and utility of a school-based intervention for students exposed to trauma (Structured Psychotherapy for Adolescent Responding to Chronic Stress; SPARCS). SPARCS is a group intervention designed to address the needs of chronically traumatized adolescents who may still be living with ongoing stress and experiencing problems in several areas of functioning. This proposed work pilots the SPARCS intervention to Options school students through collaboration between school and community-based clinicians. The current study seeks to evaluate the SPARCS intervention within alternative school settings. CPS has already begun to offer the SPARCS intervention in a few alternative schools; however, there has been no research to date on whether this model is feasible, acceptable, and effective in this setting. Therefore, our team is partnering with school-based staff to implement and evaluate this intervention.
READ MORE…
Bounce Back is a school-based intervention aimed at elementary school students exposed to traumatic events. In collaboration with Loyola University Chicago and Cicero School District #99, CCR utilized a randomized control design to replicate findings from the original Bounce Back efficacy study (Langley et al., 2015) in a different geographical area. Results indicated that Bounce Back is an effective intervention that can feasibly be implemented by school based clinicians with a low-income, predominantly Latino sample of elementary school students experiencing high levels of trauma and other ongoing stressor. Symptoms of Post-traumatic Stress were reduced and coping skills improved as a result of this intervention.
READ MORE...
Evaluating the Implementation of Bounce Back in Schools
Bounce Back is a school-based intervention aimed at elementary school students exposed to traumatic events. In collaboration with Loyola University Chicago and Chicago Public Schools, an initial group of school- and community-employed clinicians participated in focus groups to provide feedback on factors that promoted effective implementation of the intervention.
READ MORE...
WOW is a community-developed, multi-faceted school year long group counseling and mentoring program that works to improve social-emotional competencies for girls in the 7th to 12th grades who have been exposed to traumatic stressors in high-risk and under-resourced communities. Through community-academic partnership, the CCR collaborated with WOW program leadership on a participatory formative evaluation of program feasibility, acceptability, and initial promise in preparation for a formal effectiveness study. Findings were favorable surrounding the initial promise of a thriving and popular school-based behavioral health intervention, but also identified multiple areas for potential improvement in feasibility and acceptability and informed ongoing program modification.
READ MORE...